Yesterday morning, SC&H Group hosted a breakfast panel of real estate trendsetters from industry and government who discussed major developments planned for Tysons Corner.
Based on the insights from the event, it is clear that Tysons Corner is on the cusp of being a region that rivals any city when it comes to residential and commercial real estate growth.
During the packed gathering at the Ritz Carlton in Tysons Corner, Bill Hard, Principal and Executive Vice President with LCOR; Cory Scott, Assistant Vice President with Macerich; and Catherine Lewis, Branch Chief in the Zoning Evaluation Division at the Fairfax County Department of Planning and Zoning discussed both the challenges and opportunities surrounding two mega-projects.
These include the re-development of the Commons of McLean and the massive mixed-use development occurring adjacent to the Tysons Corner mall.
Ross Litkenhous, Principal with SC&H Group, moderated the panel and fostered a robust discussion amongst the panelists.
Here are several photos from the event.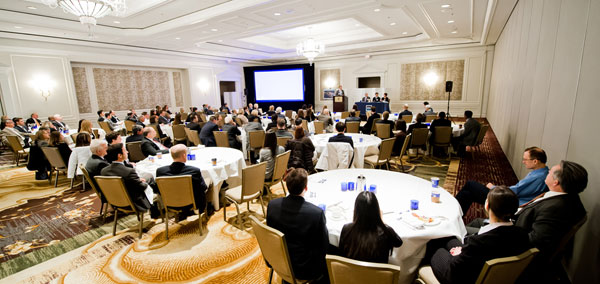 More than 100 people gathered at the Ritz Carlton in Tysons Corner to hear real estate leaders from industry and government discuss the transforming skyline of the region.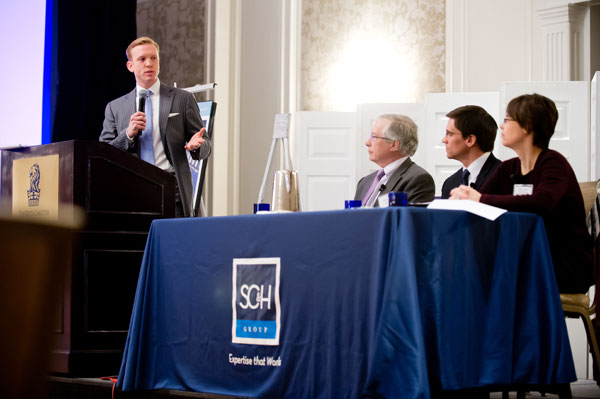 Panelists discuss timing of the Tysons real estate transformation.  Pictured from left to right: Ross Litkenhous, Bill Hard, Cory Scott and Catherine Lewis.

Ron Causey, Managing Director and Co-Founder of SC&H (pictured left) spending time with audience participants.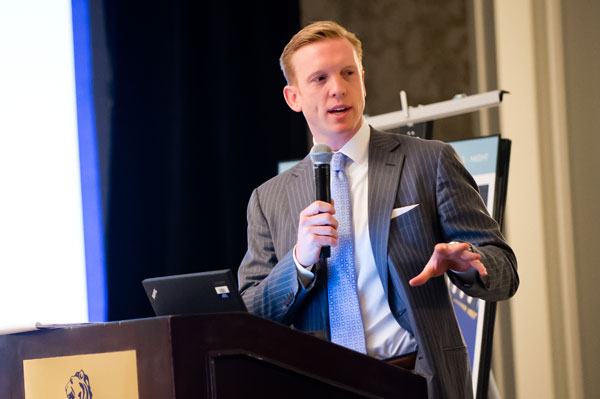 Ross Litkenhous elevating the discussion among panelists.