Oracle All-In on Cloud, Honors Top Executives at Modern Finance Experience
February 26, 2018 SC&H Group
The cloud movement continued to take center stage at this year's Oracle Modern Finance Experience in New York City.
Featuring a crowd more than double in size from last year's event in Boston, Oracle continued to advise for a cloud-centric world, one where the office of finance is leading the migration to the cloud because of its ability to reduce expenses, increase efficiency and create more opportunity to innovate.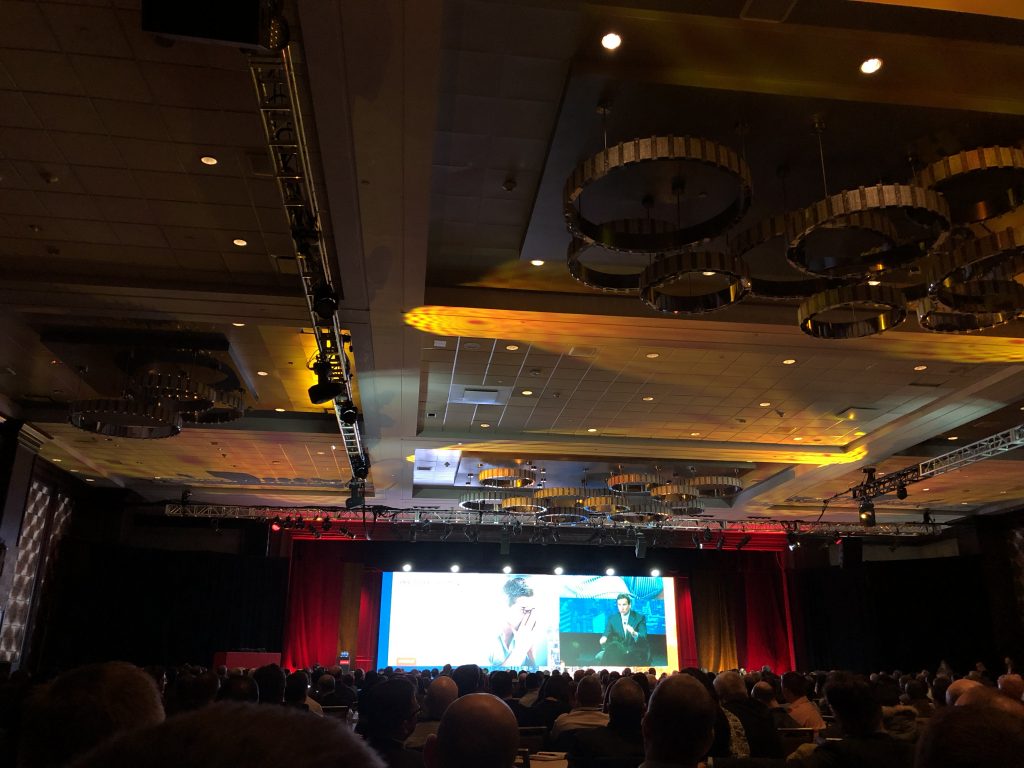 Oracle CEO Mark Hurd also spoke to the business of technology and the aggressive growth he's seeing in the B2C world. This theme of organizational growth through the cloud, the proliferation of technologies built on and for the cloud resonated throughout the week as emerging technologies dominated the keynotes and sessions at the conference.
With the software giant's full commitment to innovation through cutting-edge technological advancements, many of the customers on-stage spoke to their organization's cloud transformations. This was especially true for SC&H and its clients, as we were featured in three sessions – a stage presentation with Luke Sinnen & Brian Hargreaves (Hilton Worldwide) and two breakout sessions for Sam Zingaro (The Hertz Corporation) and Jason Mooney (Newell Brands).
The content focused on the successes that Hilton, Hertz and Newell have seen at varying stages of their own cloud journeys. Hargreaves and Hilton thoroughly detailed the organization's success as the largest Oracle EPM Cloud implementation ever, while Zingaro spoke about Hertz's success moving from Hyperion Planning to PBCS. Newell, a new client to the Oracle EPM Cloud suite, was featured on a panel with Dropbox and BlueCross BlueShield of Michigan detailing "Connected Planning Across the Enterprise: A Holistic View." The three documented their organization's experience leveraging the cloud to improve reporting and gain new insights and greater forecast accuracy in their planning and forecasting processes.
Continuing the theme of the office of finance acting as the catalysts for change in organizations, Oracle honored select executives for successfully transforming the finance operations systems at their iconic global companies at their Change Agents of Finance Awards ceremony. Among the winners were four SC&H clients — three executives from Hilton and one from Hertz.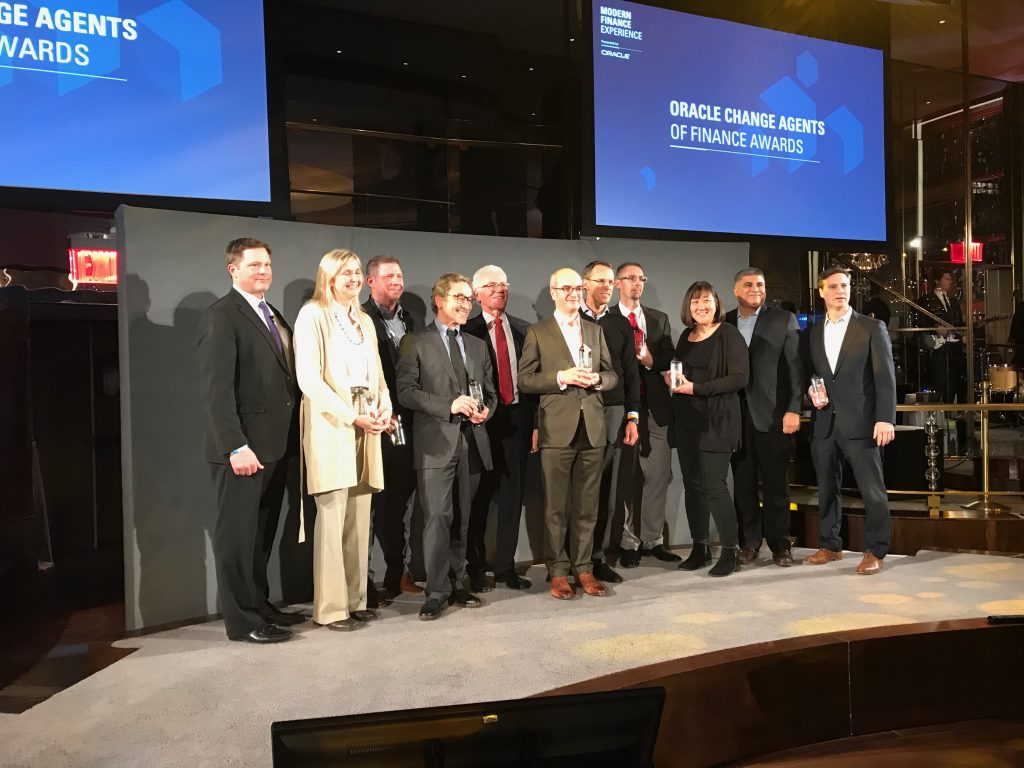 Hilton Worldwide's Anand Naimpally won the "Roll With It" award, which celebrates those who adopt a continuous planning and budgeting model, as well as rolling forecasts, in favor of historical budgeting and forecasting methods.
Hertz's Hunter Crittenden was recognized as a runner-up in the same category.
Ann Harris at Hilton earned runner-up for the "Crystal Ball" award, which highlights excellence in the use of data and analytical tools to enable a business to look forward and support critical decision making.
Hilton's Brian Hargreaves was named runner up for the "Billion Dollar Savings" award, which goes to those who are able to take significant cost out of their business by centralizing and standardizing finance operations, or by automating and making process improvements.
"For our clients to be recognized – either as a winner or a runner-up – for a Change Agent of Finance Award is an honor," said Fran Burns, Managing Director of SC&H Group's Business Performance Management (BPM) practice. "Their vision and hard work will take their already great companies to the next level. Businesses that do not transform their finance operations for the 21st century, as Hertz and Hilton have, run the real risk of falling behind."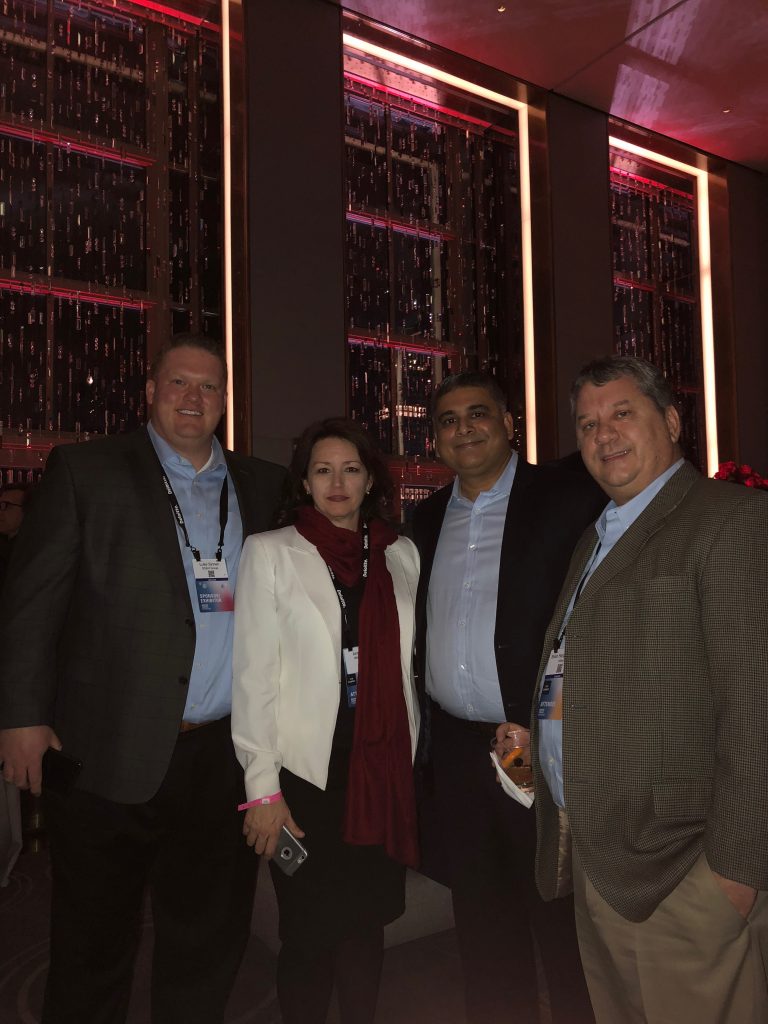 Hertz and Hilton both migrated to Oracle's planning and budgeting cloud (PBCS), an offering that enables corporate users to adopt planning applications in a relatively short period of time without having to invest significant IT resources.
Hertz moved to Oracle PBCS and developed a global driver-based planning methodology. With the new model in place, Hertz has been able to improve both the accuracy and efficiency of its planning processes. Among other advances, they were able to reduce the time it took to formulate a location-level budget by almost 50 percent compared to the prior year's budget formulated using the Excel model.
Hilton's roll out has resulted in more timely analysis and insights essential to measuring and maximizing profitability at locations around the globe. For example, its operations in the Americas have been to improve forecasting accuracy by focusing on key metrics rather than straight profit. Top decision makers are now equipped with richly detailed weekly forecasts, which enables them to make more agile business moves to capture all opportunities within their myriad marketplaces.
"We congratulate Anand, Ann, Brian, and Hunter for this well-earned and important distinction, and we thank them for being such extraordinary collaborators," said Burns. "They are blazing a trail that others are sure to follow."
There were many takeaways to consider from The Modern Finance Experience. However, a key theme remained throughout – organizations need to consider how they're formulating their roadmap to the cloud.
Exploring Cloud Solutions? Contact Us Today ➡