To begin, a statement that can be made without fear of contradiction or reprisal: managing Accounts Receivable is one of the most critical aspects of running a successful business
While the above statement may seem readily apparent, many insist on using outdated tools to run this vital area of their organization. These tools not only lack the functionality to provide business insights, but also can be contributing factors to business processes that are not best practices.
However, newer tools exist that can provide important information and more control. By using Sage Intacct's Accounts Receivable module, both goals can be realized using native functionality. This is made possible through improvement in three key areas:
Billing: the solution can be configured to allow companies to centralize their billing within one system. This will allow for a greater degree of control, as all invoices will be generated from the system, as opposed to being sent manually. This will provide a robust audit trail, eliminating the need for detective work on the history of individual invoices. Additionally, Sage Intacct can be configured with customizable invoice templates, so the format can be standardized and professional.
Customer Management: the Accounts Receivable module allows for effective customer management, which can capture all necessary information about customers. Any changes can be easily made through the interface, or mass updates made through a simple spreadsheet upload. Customizable payment terms can be set up to accommodate any billing needs, and discounts or penalties can be very easily applied and tracked.
Reporting: After capturing the right information, it also needs to be accessible – a process which is easily done through out-of-the-box reports in the system. The standard aging reports can be filtered by customer, location, department, or other criteria (provided the data is captured in the initial transaction). Additionally, many other valuable reports come out of the box, including sales and receipts registers, deferred revenue reports, and invoice detail reports.
Want to see the module in action? Here are a few sample customer reports.
Customer Aging Report

Sample of Available Fields for Customer Information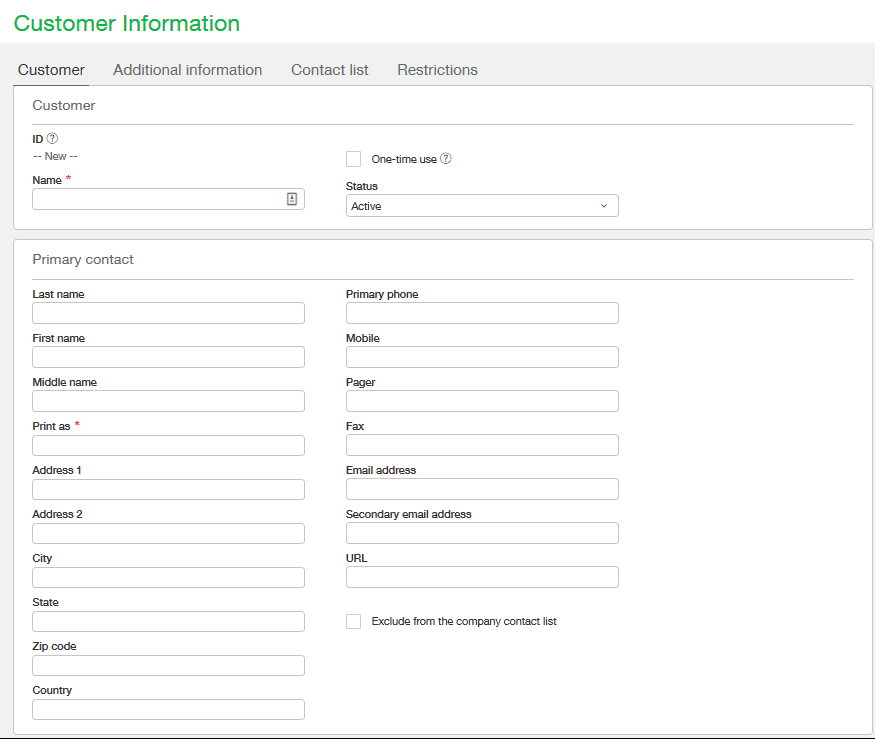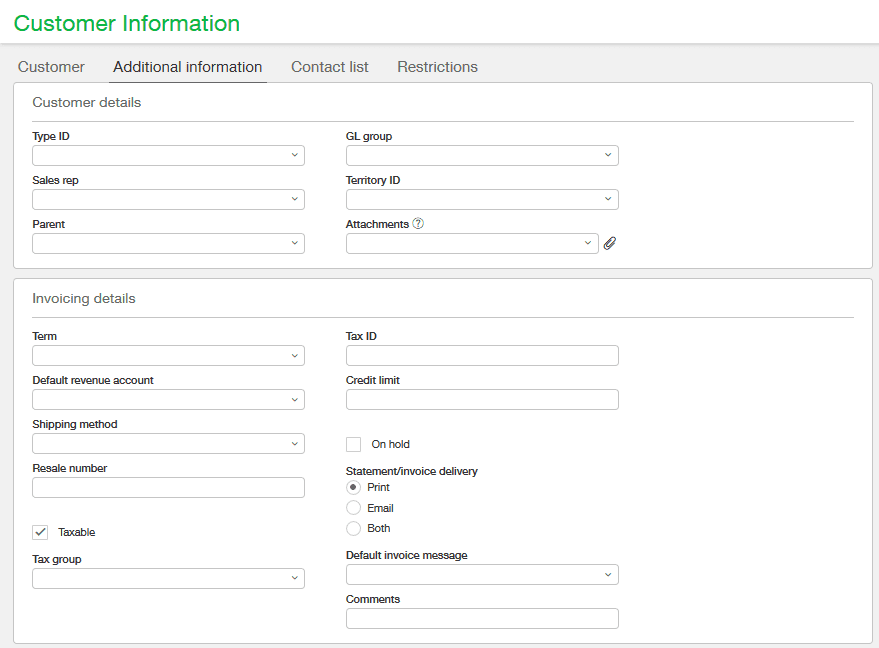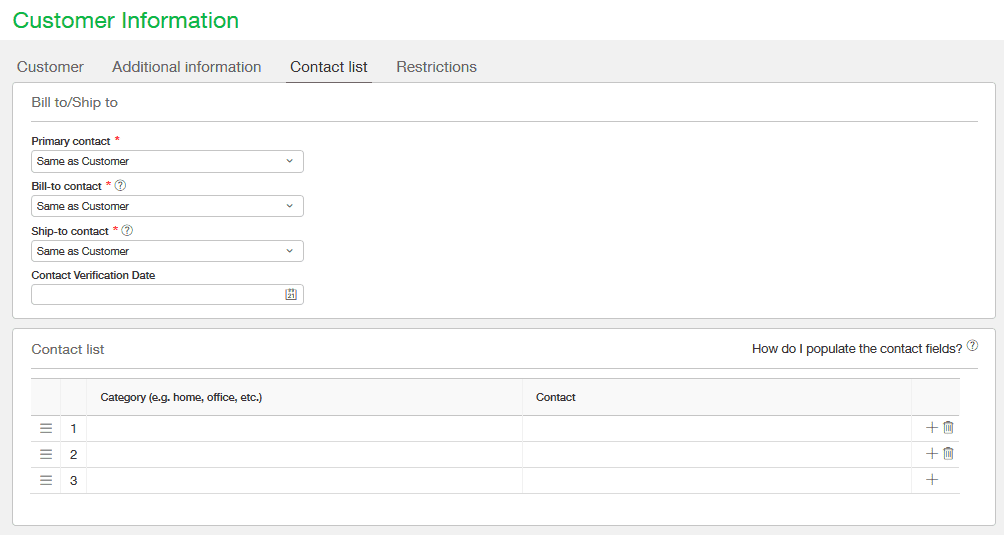 All these features are "standard" – meaning they do not require any customization or additional coding. While there are additional capabilities available within the Accounts Receivable module, as well as the rest of the system, these features can represent great strides for anyone using outdated tools. Staying in the past can lead to employees investing too much time to receive too little information – all while sacrificing controls in a crucial area of all businesses.
To learn more about implementing Sage Intacct for your organization, or how to best leverage their Accounts Receivable module, contact us to speak directly with a team member from SC&H Group's Accounting Solutions practice.