Events List Navigation
We are heading out to Las Vegas as a Silver Sponsor and speaker at the inaugural Modern Business Experience, a three day event hosted by Oracle that spans finance, HR, supply chain and more.
Learn More →
Head on down to Texas to join us at COLLABORATE 19. We are excited to be presenting four sessions to share experiences and best practices, all while collaborating with some of the best in the business.
Learn More →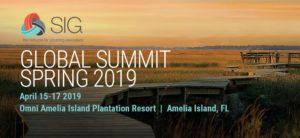 SC&H Group is excited to be presenting again at this years SIG Spring Global Executive Summit, a 3-day event that is packed with the latest best practices, cost-cutting strategies, innovative processes and risk-mitigation approaches.
Learn More →
+ Export Events