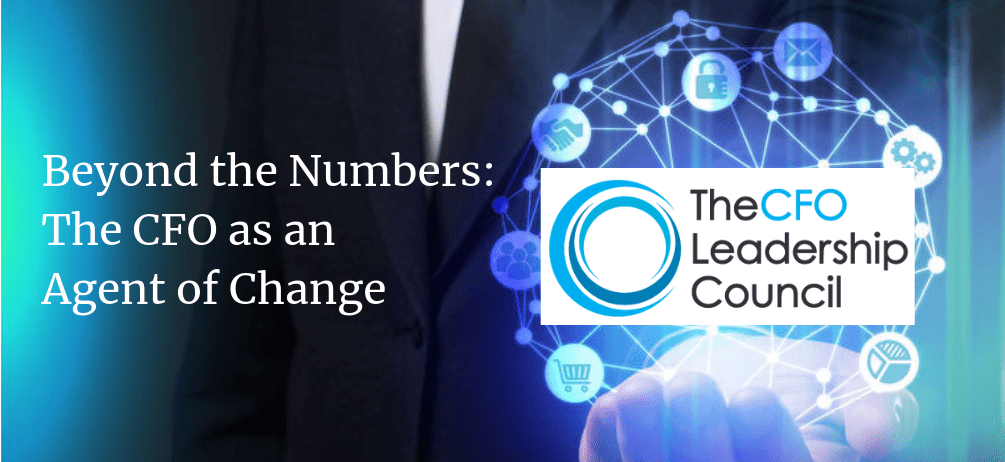 Beyond the Numbers – The CFO as an Agent of Change
September 18, 2019 @ 7:30 AM (EDT)

-

9:30 AM (EDT)


Womble Bond Dickinson
Event Navigation
How finance can take the lead in business transformation
Businesses are re-inventing themselves as highly responsive, customer-centric, technology-driven organizations which effects every role in the organization, including the CFO.
Among the many hats they wear on a daily basis, CFOs continue to ensure that there are no compromises in compliance, provide transparency across all metrics to support a company's regular financial performance and operations while safeguarding the organization' s trust and reputation.
In today's climate, the traditional CFO remains  vital to maintaining business integrity.  However, to support ongoing business transformation, the CFO role must evolve from fiduciary to visionary. Instead of challenging change, they must lead it and they are in the best position to do so.
Join us for "Beyond the Numbers: The CFO as an Agent of Change," where our panel of experts will share insights on navigating the evolving role of CFOs leading business transformation.
Learning Objectives:
In this session you will learn:
How to determine the right balance between sustaining existing business operations and introducing new initiatives
How an organization combats the biggest barrier to change to enable innovation in an existing culture
What the trade-offs are between build, buy, or partner strategies
How CFOs can leverage data as a strategic asset to drive change
---
Speakers
Jim Russell, CFO/ COO, North American Millwright
Walt Starr, VP Finance, Net Craftsman
Lynn Wilkinson, CFO, The Arc Northern Chesapeake Region
Register Today